VAF Best Experimental
Experimental film is about breaking the laws of nature and the limits of what one can technically do with animation.
Here, the filmmakers are bold enough to turn the classic genres and conventions of filmmaking upside down. There is room for the absurd, the abstract, and the trippy. Something, that one had not just imagined. Still, the filmmaker has to relate to the aesthetics, the technique, the medium and the narrative, not necessarily in a classic chronological narrative way, but by pushing the boundaries of the visual, sensory expression. The films are beautiful images, sensual roller coaster rides, provocations, elements that create a deep astonishment in the audience that gives food for thought.
VAF Best experimental is an insight into the creative richness of animated film.
In the VAF Best Experimental program, the filmmaker has free hands to experiment with different techniques: hand-drawn animation, 3D animation, cut'out, puppet animation. VAF Best Experimental receives films from all over the world. The length of the film must be a maximum of 15 minutes including credits.
The winner will receive 750 €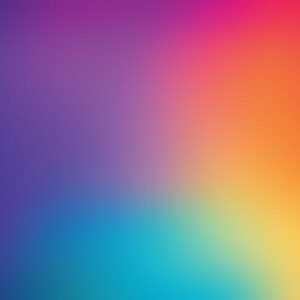 VAF Best Experimental Competition – Program 1
Rites of spring – Yiorgos Tsangaris – 2021 – Cyprus
Reparations – Wilson Andres Borja – 2022 – Colombia
Backflip – NIkita Diakur – 2022 – Germany
Us – Nelson Fernandes – 2021 – Portugal
Lizuna Fair – Sumito Sakakibara – 2021 – Japan
Zolle: Resign – Kristian Pedersen – 2021 – Norway
In the Big Yard Inside the Teeny-Weeny Pocket – Yoko Yuki – 2022 – Japan
The Hour Coat- Amy Kravitz – 2022 – US
Solarix – Juli Tagger– 2022 – Argentina
VAF Best Experimental Competition – Program 2
Blinkity Fingers – Kenta Nomura– 2021 – Japan
Fire – Maro Margulis – 2022 – Argentina
The Music that you play – Nikolaus Jantsch – 2021 – Austria
Intercom – Hiroki Kurasawa – 2022 – Japan
Chiaroscuro – Elias Djemil-Matassov – 2022 – Canada
Only tourists – Niels Walter – 2022 – Germany
A goat's spell – Gerhard Funk – 2022 – Germany
Animal locomotion – Asa Rikin, Noga Sirota – 2021 – Israel
Tunable Mimoid – Vladimir Todorovic – 2020 – Australia
Quantum Shadow – Frank Ternier – 2021 – France
Despera – Alicja Liss – 2021 – Poland