VAF Best Experimental
Experimental film is about breaking the laws of nature and the limits of what one can technically do with animation.
Here, the filmmakers are bold enough to turn the classic genres and conventions of filmmaking upside down. There is room for the absurd, the abstract, and the trippy. Something, that one had not just imagined. Still, the filmmaker has to relate to the aesthetics, the technique, the medium and the narrative, not necessarily in a classic chronological narrative way, but by pushing the boundaries of the visual, sensory expression. The films are beautiful images, sensual roller coaster rides, provocations, elements that create a deep astonishment in the audience that gives food for thought.
VAF Best experimental is an insight into the creative richness of animated film.
In the VAF Best Experimental program, the filmmaker has free hands to experiment with different techniques: hand-drawn animation, 3D animation, cut'out, puppet animation. VAF Best Experimental receives films from all over the world. The length of the film must be a maximum of 15 minutes including credits.
The winner will receive 750 €
The winner of the VAF Best Experimental Short Film 2021 is: "Kitchen.Blend" by Natalia Ilchuk
A special mention goes to: "Film Found" by Claudia Munksgaard Palmqvist.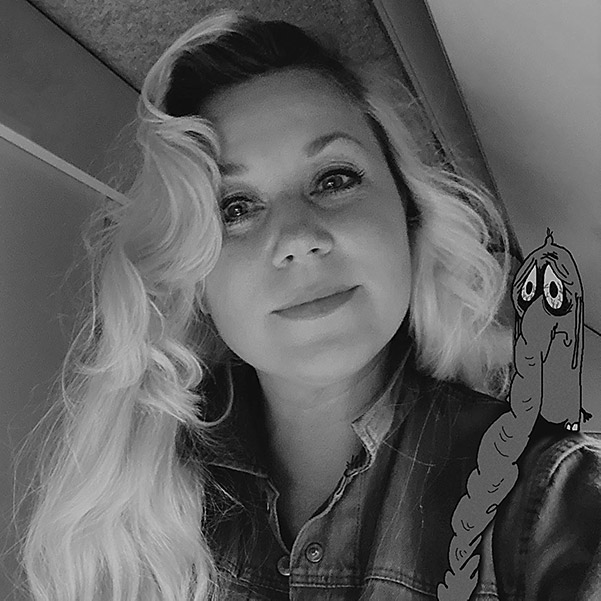 Sabine Ravn
An independent Animation Director, Storyteller & Character Designer based in Copenhagen.
She graduated from The National Film School of Denmark in 2004 with the multi-award winning 'Bernie & Bingo', an animated short about the relationship between a bear and a penguin. She lives in a freaky cartoon house together with her daughter Pippi, and a huge collection of vintage toys and comics. Her favourite genre is comedy and as a kid she spent all her time and pocket money at the local prank store. Still does! Growing up before the invention of internet and smart phones, she made her own comics and attended all drawing competitions possible. When introduced to Ren & Stimpy back in the 90's she knew there was no way back – animation was the best of all art forms!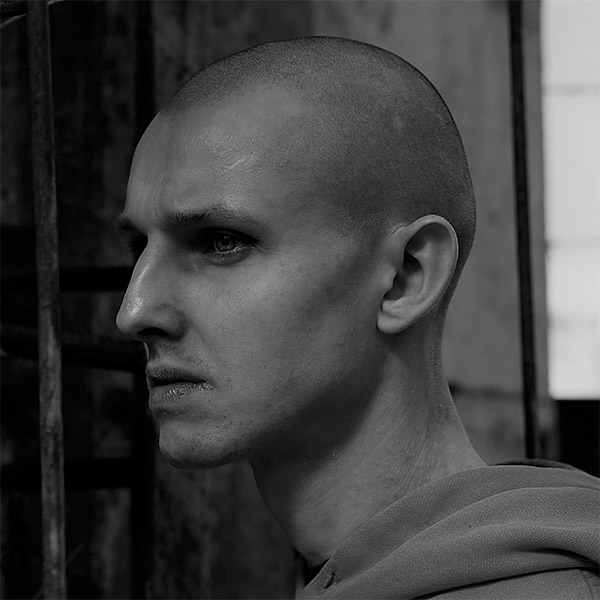 Tomek Popakul
Animation director, musician , graphic designer, music video creator,Graduated Lodz Film School on direction animation and special effects.
Paralelly studied there scriptwiritng for 1 year. His graduation movie "Ziegenort" was shown on many international festivals and gained many awards incl. main award fro animated movie on New Horizons festival in Wrocław, award for best animation on Cracow Film Festival, Grand Prix in Oberhausen, and award for best animation on Brooklyn film festival.
He was on of 3 chosen participants for Animationa Artist in Residence Tokyo orgnised by Japan Image Council (JAPIC) where he created movie "Black"
His movies were two times selected for festivals in Rotterdam and Sundance Film Festival.
Movie "Acid Rain" so far gained 35 awards, was shown in around 90 festivals, got prestigeous nomiation for Annie Awards, was on long Oscar list.
Popakul has on his account also video work "My Little Angel" shown in philharmony in Szczecin, video "Bushes in which our anvestors lived" made during art project in Belarus, and short animation "Dżennet" commissioned by Museum of Emigration in Gdynia.
Created short hybrid animation "Moon" for HBO pandemic anthology "At Home"
As musican performs under name ASTMA. Released debut album "Anekumena" on SD memory card in Audile Snow label, second album "Koniec Antropocenu" on cassette in Pointless Geometry, newest album "Mountain Scream" in digital form in Intruder Alert . Creator of music videos for labels Brutaż, and Syntetyk and cover artist for label Pointless Geometry.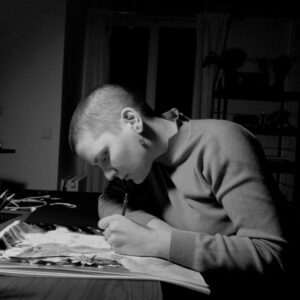 Flora Anna Buda
Flora Anna Buda is a hungarian animation director and MOME alumni, based in France. Her student film Entropia was premiered at the 69th Berlinale and won the Teddy Award. She is a former ASF (Animation Sans Frontier) participant and spent 2020 in Viborg as an Open Workshop resident. There she was developing her first professional animated shortfilm, called '27′. Currently she is living in Vendome, spending her residency time at CICLIC Animation, which she won as a prize at Annecy, at the MIFA Pitch Forum in 2020. The production of '27′ has already started as a french-hungarian co-production between MIYU Productions and Boddah. Flora's main interest is to search for new challenges in terms of style, storytelling and medium.
VAF Best Experimental Competition – Program 1
For more information and ticket link click here
Jo Goes Hunting – Careful – Alice Saey – 2020
Hold Me Tight – Mélanie Robert-Tourneur – 2021 – France
Avant – Marcell Mostoha – 2021 – Hungary
Film Found – Claudia Munksgaard Palmqvist – 2020 – Denmark
Sympoietic Bodies – Flavia Mazzanti – 2020 – Austria
The things around us – Magdalena Kreps – 2020 – Germany
Orgiastic Hyper-Plastic – Paul Bush – 2020 – DK/UK
Mother didn't know – Anita Killi – 2020 – Norway
Peregrine – Daniela Sherer – 2020 – Israel/UK
Benztown – Gottfried Mentor – 2021 – Germany
A horse with a horn – Hyunkyung Lee – 2021 – South Korea
VAF Best Experimental Competition – Program 2
For more information and ticket link click here
Nuevo Rico – Kristian Mercado – 2021 – USA
Black Snot & Golden Squares – Irina Rubina – 2020 Germany
Kitchen.Blend – Nataliya Ilchuk – 2021 – France
Rain Pot – Gordon Moore – 2020 – USA
The gleaners, and: ritual for signaled bodies – Benjamin Rosenthal & Eric Souther – 2020 – USA
Eyes and horns – Chaerin Im – 2021 – Germany
Juggernaut – Asmus Korn – 2021 – Denmark