About Niki
Niki Lindroth von Bahr is an artist and filmmaker focused on stop motion animation.
In the last ten years, Niki has made four films, Tord and Tord, Bath House, The Burden and Something to Remember. Her latest project was a part of the animated anthology The House for Netflix, which was released in 2022.
Niki's films have been shown and awarded at festivals worldwide, such as Cannes, Berlinale, Toronto and Sundance. Since its premiere in 2017, The Burden has received 85 awards, including Le Cristal for Best Short Film in Annecy, Best International Short Film in Toronto and Guldbaggen for Best Short Film 2018. In 2019, she was named in Variety magazine as one of "10 Animators to Watch for" and nominated for Swedens biggest newspaper Dagens Nyheter's Culture Award. Niki is a member of The Oscar Academy and part of the short film jury for Guldbaggegalan.
Parallel to Niki's film productions, she makes sculpture and costume design and has worked with artists such as Fever Ray and David Bowie. She has taught animation and modeling at schools such as CalArts in Los Angeles and Tokyo University of Art, Film and New Media.
In recent years, Niki has had several solo exhibitions. Her exhibition "Something to remember" at Färgfabriken in Stockholm 2019 became the art gallery's most visited ever.
VAF Artist Programme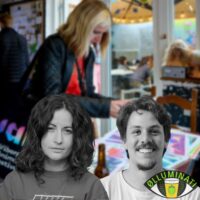 VAF Session: Talk with Niki Lindroth Von Bahr
Meet VAF Artist, internationally recognized Swedish filmmaker and artist Niki Lindroth von Bahr in a conversation with filmmaker Philip Piaget. Right after the screening of Niki's short film program in Fotorama, the audience have a chance to meet the filmmaker and hear about her career in stop-motion animation. The talk is set in a cozy atmosphere of a local brewery and pub "Ølluminati".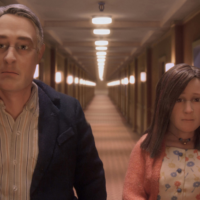 Anomalisa
Niki Lindroth von Bahr has choosen her favourite animated feature to present at VAF! In Anomalisa, Michael Stone, husband, father and respected author of 'How May I Help You Help Them?' is a man crippled by the mundanity of his life.  
On a business trip to Cincinnati, where he's scheduled to speak at a convention of customer service professionals, Michael checks into the Fregoli Hotel and meets Lisa Hesselman, a socially awkward sales rep from Akron who may or may not be the love of his life.