Teaching materials
With ANIMOK, you get a unique opportunity to become wiser about what film and media pedagogy is
Get started with animation
Animation is an optical illusion of movement. It is a quick display of a series of images, drawings or photos.
It does not require much technical knowledge or expensive equipment to make animation. It requires that you have a camera and a laptop / desktop computer / ipad. In addition, materials in the form of paper / clay / wax can be used to create figures and landscapes. You can also use dolls and other objects to animate with.
The technique you work with is called 'stop motion' – the same technique that has been used to make the cartoons 'Cirkeline', 'Benny's Bathtub' and 'South Park'.
The process behind an animated film can look like this: Idea, Research, Synopsis, Storyboard, Figure and background design, Animation, editing and sound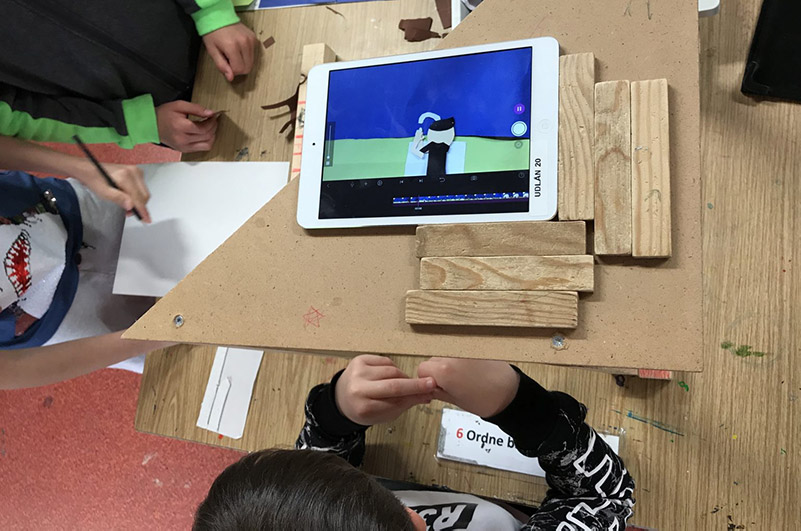 More material will be added to this page on an ongoing basis