Creative Media Industry Forum
28sep09:0018:3009:00 - 18:30 TrackIndustryCreative Media Industry Forum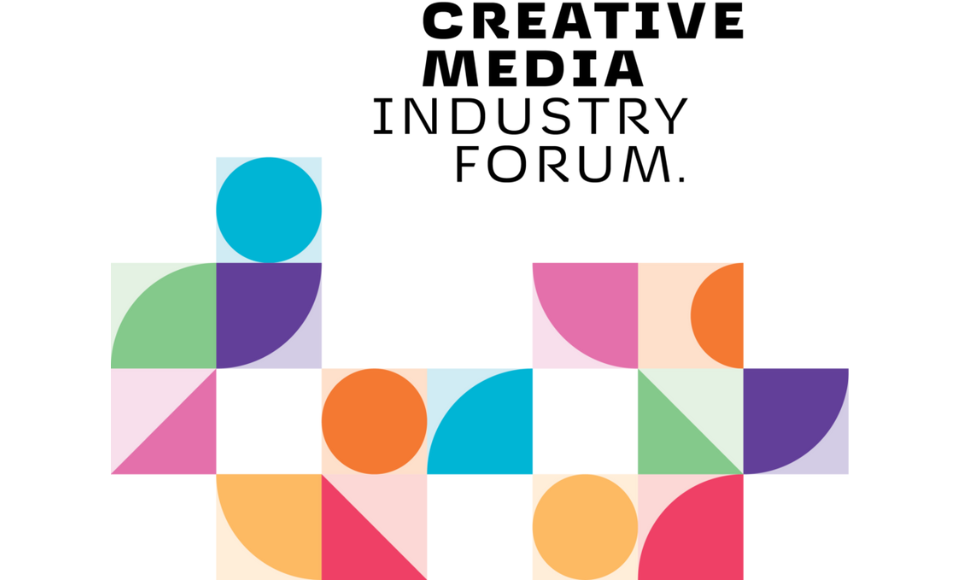 Event Details

Welcome to CMIF 2023, the annual one-day conference tailored for Producers and Creative Leads within the animation and VFX industry, set against the vibrant backdrop of the Viborg Animation Festival.

The purpose of CMIF is to guide you through the dynamic currents of the animation industry, embrace fresh perspectives, share knowledge and inspiration, as well as engage in networking. Hopefully, CMIF will be the stepping stone towards your next great project, partnership, or idea.

Throughout its history, the animation industry has consistently pushed the boundaries of technology or adapted new technologies, techniques and production methods, resulting in ever-evolving forms of storytelling and entertainment. CMIF 2023 will take a look at where we are now and what to expect and how new technology will influence creative choices, mindsets and business models.

Program
Sofie Hvitved, Senior Advisor & Head of Media, Copenhagen Institute of Futures studies: Perspectives on the future of the Media Industry
Dylan Sisson, Pixar: Exploring the Boundaries of Creativity: AI, VR, and VFX
Erik Smitt, Director of Creative Production, Skydance: Creative Production, Two Sides of the Same Coin
Paneurama, Morten Thorning & Roberta Jablonskyte: Presentation of a new alliance across industry, education and R&D. 
Philippe Llerena, CTO Fortiche & Emmanuelle Aubeau, Talent Acquisition Manager Fortiche: ARCANE: Behind the Scenes of the Hit Series: Target Audience, New Technologies, and Talent Search. They will explore different aspects, such as defining the target audience, discussing talent acquisition challenges, and highlighting innovative production technologies.
Danske Filminstruktører and VAF presents: 6 pitches for content aimed at an adult audience (read more here)
… and Networking opportunities.
(Remember to sign up for The Palette Mixer as well HERE)
Time

(Thursday) 09:00 - 18:30
Speakers for this event
Dylan Sisson

Emmanuelle Aubeau

Emmanuelle Aubeau

Talent Acquisition Manager & School Partnerships, Fortiche Productions

Emmanuelle
has been working in the animation sector for 15 years. She was in charge of
corporate relations at ISART Digital for 7 years, then at IIM (Institut de
l'Internet et du Multimédia) for 2 years. Eager to discover the other side of
her job, she joined Fortiche in 2019, where she restructured the recruitment
process and rapidly strengthened partnerships with schools.
As Talent Acquisition Manager, Emmanuelle supports all supervisors and managers
in talent sourcing and recruitment stages.

Talent Acquisition Manager & School Partnerships, Fortiche Productions

Erik Smitt

Kristian Andreasen

Kristian Andreasen

Founder Kanda

Coming from a background in Engineering and Computer Science. Kristian has always been fascinated by what happens when Humans meet new technologies. Kristian is the founder of Kanda, where he is working to reimagine how technical training in renewable industries can be done. His focus is on the application of Virtual Reality, but he is equally fascinated by the emerging fields of Artificial Intelligence, Quantum Computing and Fusion Energy. Hailing from the dark and unexplored western part of Denmark. Kristian explores the field of Extended Reality with a healthy dose of utilitarian scepticism.

Founder Kanda

Philippe Llerena

Sofie Hvitved
Partners
Creative Media Industry Forum is supported by Vision Denmark and the Danish Agency for Higher Education and Science.