01oct15:0016:30EXPA SymposiumDiscusses the important role that technology and new media can play in activating a new generation of artistic voices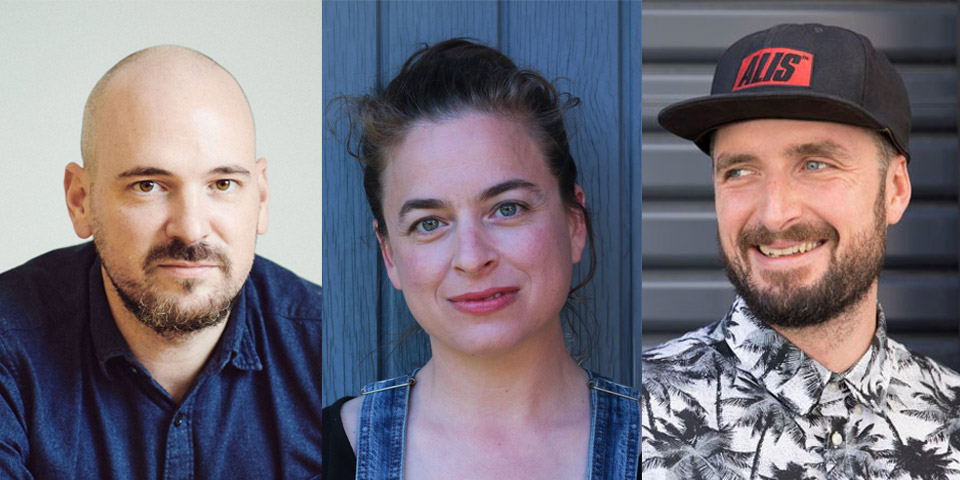 Event Details

The Expanded Animation Symposium will discuss the important role that technology and emergent media can play in activating a new generation of artistic voices. It considers different perspectives from the art world as well as practical technicians and  investigates the newest trends and developments for both.

The Symposium is a free public event and is tied to ongoing aspects of the Viborg Animation Festival, encouraging engagement with the community. This year, the symposium panel has invited 2021 LAB artists Christopher Ebeling and Michelle Kranot, as well as Peter Fischer of Khora Contemporary to take part in the event.

Chris Ebeling

Chris Ebeling is a world-class animator, creative director, writer and digital artist who has worked on Hollywood blockbusters such as The Lego Movie, The Great Gatsby, Gods of Egypt and Happy Feet 2. With a passion for future technologies, Chris now lives on the forefront of  digital arts and entertainment, charting their rise in considered artistic spheres and the possibilities made possible by exercising rights management through NFT's, or non-fungible tokens.

Peter Fischer

Peter is the Co-founder of Khora, an award winning XR production studio based in Copenhagen. Khora creates cutting edge content within multiple application areas and has produced more than 300 XR applications, exemplifying their drive to explore the value and potential of XR through meaningful collaborations.

Michelle Kranot

Michelle Kranot is a member of the Academy of Motion Picture Arts and Sciences and has been honored with top industry awards, including The Grand Jury Prize for Best VR Immersive Work at the 77th La Biennale di Venezia. Michelle's work has expanded beyond the traditional: her art straddles experimental genres and unfamiliar mediums, fusing handmade crafted images and new technologies into contemporary experiences.
Time

(Friday) 15:00 - 16:30
Ticket
The event is open to the public and free of charge
Speakers for this event
Chris Ebeling

Chris Ebeling

Creative Director and Digital Consultant, Virtually Human & Beyond Horizons

Chris Ebeling is a Creative Director and co-founder of leading web3 entertainment company Virtually Human Studios and Digital consultant at Beyond Horizons ApS.

An industry veteran with over 15 years of experience across film, games, and television, Chris is passionate about education, having helped build a world-first industry-led Academy, UTS Animal Logic Academy, where he helped anticipate future needs with a focus on emerging technologies and trends while successfully train and mentor young students to become industry ready now and well into the future.

Creative Director and Digital Consultant, Virtually Human & Beyond Horizons

Michelle Kranot

Michelle Kranot

A member of the Academy of Motion Picture Arts and Sciences

Michelle Kranot is a member of the Academy of Motion Picture Arts and Sciences and has been honored with top industry awards, including The Grand Jury Prize for Best VR Immersive Work at the 77th La Biennale di Venezia. Michelle's work has expanded beyond the traditional: her art straddles experimental genres and unfamiliar mediums, fusing handmade crafted images and new technologies into contemporary experiences.

A member of the Academy of Motion Picture Arts and Sciences

Peter Fisher

Peter Fisher

Jury and guest panel

Co-Founder, director, Khora, DK

Peter is the Co-founder of Khora, an award winning XR production studio based in Copenhagen. Khora creates cutting edge content within multiple application areas and has produced more than 300 XR applications. Khora is exploring the value potential of XR through meaningful collaborations.

Jury and guest panel