ANIDOX:VR Bridge Day
28sep10:0015:30ANIDOX:VR Bridge Day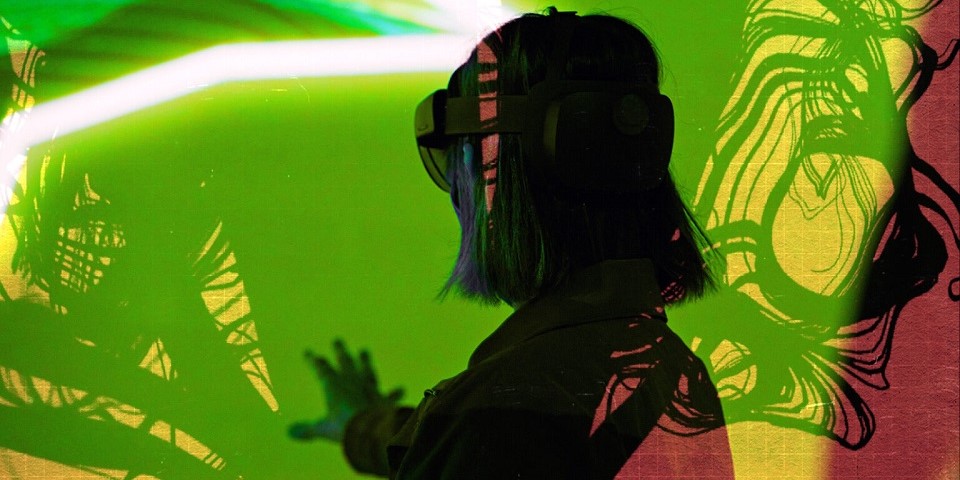 Event Details

With expert guests and inspiring artists – the day is geared towards students and media industry audience. We discussed VR art, distribution, reaching new audiences, and personal approaches to making work.

10:00 – 12:00 Student screening
14:00 – 15:00 'Meet the artists': Melanie Courtinat (FR) and Darren Emerson (UK)
15:00 – 15:30 Artist talk: Abner Preis, VR creator (NL)

Mélanie Courtinat

Mélanie Courtinat is an award-winning immersive art director and artist, born and based in Paris, France. Considering video games as a major medium, she focuses on their extraordinary immersive properties, and seeks to push back their limits. As an art director, she works on commissioned projects or clients in the Luxury, Fashion, Culture & Music fields. Mélanie also teaches video game theory at Écal in Lausanne.

Darren Emerson

Darren Emerson is an Immersive Artist, Director, Writer, and Producer and the Co-Founder of London production company East city films. His works had been shown at Venice biennale, IDFA Doc Lab, Tribeca Film Festival, Sheffield Doc Fest and won the awards for Best Immersive Storytelling at Sandbox Immersive Festival, the Grand Prix Innovation at Festival du Nouveau Cinema, Best VR Experience at the Broadcast Awards, and Best VR Narrative at the World.

Abner Preis

Abner Preis is a story-teller whose work is rooted in personal aspirations to give one hope in a situation that seems hopeless, to transfer the ability to laugh at sadness. What his extensive research, sensitivity and awareness provide is the simple and extremely difficult ability to tell a story with visuals that can be felt before they are understood. Abner was awarded tur ANIDOX:VR Award for his work 'The Wind Through the Curtains' in 2020 and is presenting his current work as part of the Expanded Animation Lab at VAF.
Time

(Thursday) 10:00 - 15:30
Galleri NBSankt Mathias Gade 14, 8800 ViborgNB Gallery is among some of the biggest galleries in Denmark. The keywords are artistic quality, dynamics, credibility and service. Photo: Bo Amstrup
Speakers for this event
Abner Preis

Abner Preis

Guest panel

Director of Blowing Through the Curtains, NL

Abner is a story-teller and his work is rooted in personal aspirations to give one hope in a situation that seems hopeless, to transfer the ability to laugh at sadness, and to seduce viewers into seeing beauty in bleak objects by offering compositions that play to emotion before aesthetics. With his research, sensitivity and awareness, he provides the simple and extremely complex facility to tell a story with visuals that can be felt before they are understood.

Guest panel

Darren Emerson

Darren Emerson

ss

Darren Emerson is an Immersive Artist, Director, Writer, and Producer and the Co-Founder of London production company East city films. His works had been shown at Venice biennale, IDFA Doc Lab, Tribeca Film Festival, Sheffield Doc Fest and won the awards for Best Immersive Storytelling at Sandbox Immersive Festival, the Grand Prix Innovation at Festival du Nouveau Cinema, Best VR Experience at the Broadcast Awards, and Best VR Narrative at the World.

ss

Mélanie Courtinat

Mélanie Courtinat

Art Director

Mélanie Courtinat is an award-winning immersive art director and artist, born and based in Paris, France. Considering video games as a major medium, she focuses on their extraordinary immersive properties, and seeks to push back their limits. As an art director, she works on commissioned projects or clients in the Luxury, Fashion, Culture & Music fields. Mélanie also teaches video game theory at Écal in Lausanne.

Art Director