People We Love
28sep11:0017:0011:00 - 17:00 TrackCulturePeople We LoveHow do you look when you look at someone you love?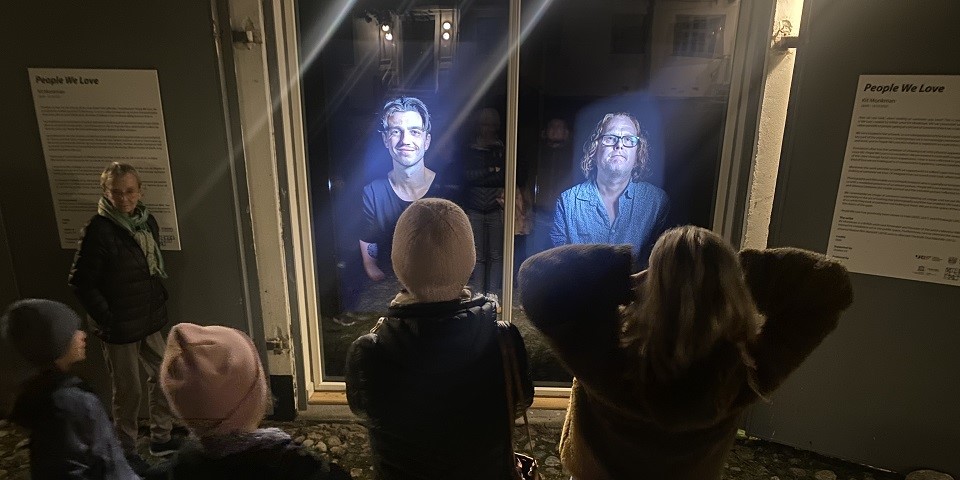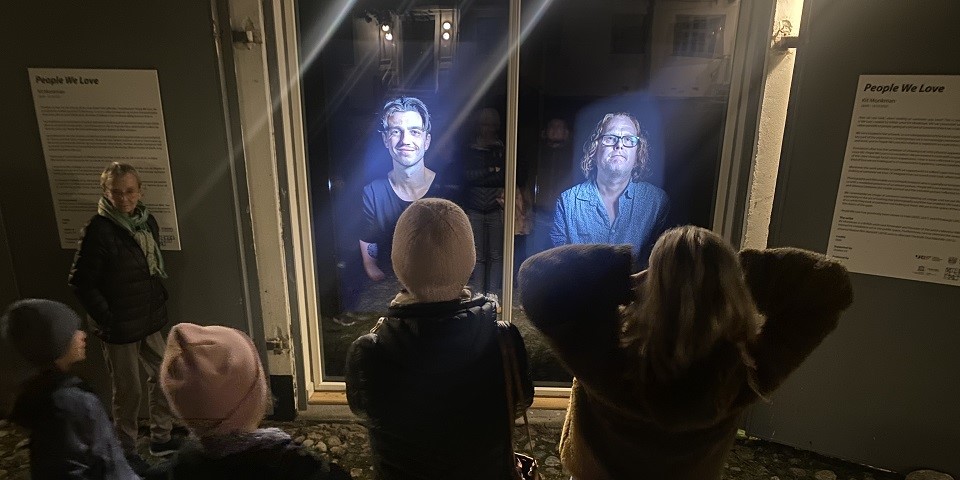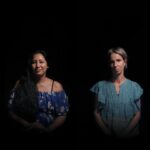 Event Details

How do you look when you look at someone you love?

This is explored in the installation People We Love, created by British artist Kit Monkman. The work shows a series of moving and intense video portraits of people looking at a picture of someone they love. A picture that we as viewers will never see.

As audience, we become co-creators of the work, as our interpretation of the facial expressions of those portrayed becomes part of the experience. The artwork is created between the viewer, the visible portrait and the invisible image reflected in the gaze and facial expression.

In portrait art, the artists often desire to show not only the exterior, but also the interior and the personality of the person being portrayed. This ambition becomes very clear in People We Love. The work invites us to look with empathy and read the emotions of the portrayed through the micro-expressions of the face. How is love reflected in looks and facial expressions? And what kind of love is it? Are the loving feelings linked to joy, sadness, tenderness, infatuation or desire? At the same time, the work gives us an opportunity to reflect on how we ourselves look when we look at someone we love. Or how our loved ones look when they think of us.

On five floor-mounted, beautifully lit high-resolution screens, installed in the crypt in Viborg Cathedral, People We Love presents portraits of local residents. Each person gazing at a image of someone they love or loved. An image the viewers never see. We feel untold stories as the faces tell the story of someone the participants love and care about. This community-inspired artwork, created by artist Kit Monkman (KMA), has toured internationally (York, England and Pittsburgh, USA) and has been shown in a smaller version at Viborg Kunsthal with people filmed in England.

In the version presented in Viborg Cathedral, residents from Viborg participate in this global work of art. The work presents a contemporary and modern take on portraits and, not least, celebrates the greatest treasure of human life, love. The participants were filmed during Snapsting in Viborg, June 2023. The work will have its world premiere in connection with Viborg Animation Festival 2023, week 39 2023.
Time

(Thursday) 11:00 - 17:00
Viborg DomkirkeSct. Mogens Gade 4 DK 8800 ViborgViborg Cathedral is a historical building and an active and dedicated parish church.
Partners
People We Love by KMA is produced for Viborg by:
Viborg Cathedral, Viborg UNESCO Creative City, Viborg Kunsthal, Media College Denmark, KMA and York Mediale.