VAF Best Short
Animated short films in Denmark are not really anything new. In fact, back in 1906, the artist and inventor Storm P. tried to make a small animated short, and by that he drew himself to be one of the pioneers of animated film. Animated short films are a great format – a special storytelling style that requires courage, accuracy, and sharpness because there is not much time to tell.
The animated short films in the program are visionary, humorous, absurd, sad, and thoughtful. The filmmaker has free hands to experiment with different techniques: hand-drawn animation, 3D animation, cut-out, puppet animation. VAF Best Short program shows an impressive diversity and interesting new examples of animated short films from around the world.
VAF Best Short are films that manage to touch us deeply in a very short time. VAF Best Feature receives all internationally produced animated films of any genre. The length of the film is at least 25 minutes including credits.
The winner will receive 1000 euros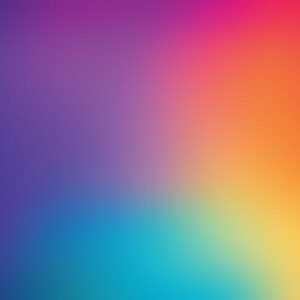 VAF Best Short Competition – Program 1
Lada, Ivan's Sister – Olesya Shchukina – 2021 – Russia
Zoon – Jonatan Schwenk – 2022 – Germany
Once there was a sea – Joanna Kozuch – 2021 – Poland/Slovakia
All At Sea – Kasia Nalewajka – 2021 – Poland
Steakhouse – Špela Čadež – 2021 – Slovenia
Pachyderme – Stéphanie Clément – 2022 – France
Frydenlund Hair Parlour – Hanne Berkaak – 2021 – Norway/Belgium
Terra Incognita – Adrian Dexter, Pernille Kjær – 2021 – France
Swallow the universe – Nieto – 2021 – France
VAF Best Short Competition – Program 2
Sierra – Sander Joon – 2022 – Estonia
YUGO – Carlos Gómez Salamanca – 2021 – Colombia
The Debutante – Elizabeth Hobbs – 2022 – UK
Bestia – Hugo Covarrubias – 2021 – Chile
Your bad animals – Ido Shapira, Amit Cohen – 2022 – Israel
Granny's sexual life – Urška Djukić, Émilie Pigeard– 2022 – Slovenia
Til We Meet Again – Ülo Pikkov – 2022 – Estonia
A story for 2 trumpets – Amandine Meyer – 2022 – France
The sprayer – Farnoosh Abedi – 2022 – Iran
The Best Grandfather in the World – Nina Bisyarina – 2022 – Russia
ANIMOK, VAF Best Short for tweens
Black Slide – Uri Lotan – 2021 – Israel
The sausage run – Thomas Stellmach – 2021 – Germany
Cockroaches – Adel Khan Faroog – 2022 – Norway
Bear hug – Margrethe Danielsen – 2021 – France
I'm not afraid! – Marita Mayer – 2022 – Germany
Mom is always right – Marie Urbánková – 2022 – Czech Republic
ANIMOK, Shortfilm for kids
Oddland – An Vrombaut – 2022 – Belgium
Franzy's soup-kitchen – Ana Chubinidze – 2021 – France
Cat and bird – Franke Sachse – 2021 – Germany
Suzie in the garden – Lucie Sunková – 2022 – Czech Republic
Peter the beetle – Meelis Arulepp – 2022 – Estonia
Hush hush little bear – Māra Liniņa – 2022 – Latvia
Polar bear bears boredom – Koji Yamamura – 2021 – Japan
The Turnip – Piret Sigus, Silja Saarepuu – 2022 – Estonia