VAF Best Graduation Film
Celebrating young filmmakers from art and animation schools around the world, the VAF Best Graduation Film program delights in playful ideas, thoughtful themes, raucous energy, and the courage and desire to create and tell new stories. 
The films showcase a wide range of styles and techniques, as young filmmakers share their ideas and visions in animated short films designed to announce the arrival of exciting new talents poised to rock the world of animation. 
VAF Best Graduation Film receives films from art and animation schools around the world. Mixed media, including live action, is accepted. The length of the film must be a maximum of 15 minutes including credits. The winner will receive €700.  
The award is sponsored by BoligViborg.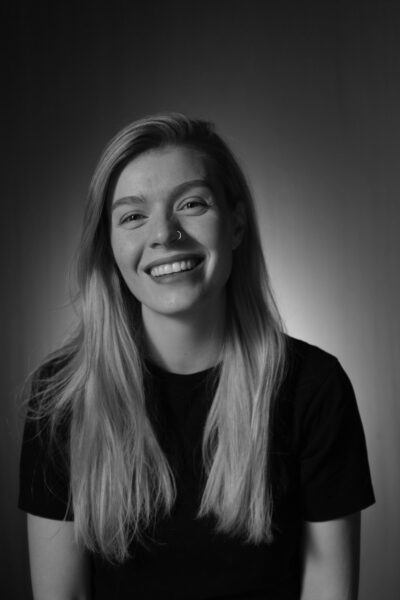 Ida Melum
Ida Melum is an EE BAFTA nominated and Annie Award winning animation director based in Sweden.
After receiving her acting diploma in Norway, Ida earned her BA in Animation at Middlesex University, London. She worked as a stop motion animator on films such as the BAFTA winning "Poles Apart': and " Facing It', before deciding to get her Master's degree in Directing Animation at the National Film and Television School. During her time at the NFTS she made several films, including her graduation film "Night of the Living Dread", which went on to win over 25 awards and screened at over 80 festivals.
Some of her most recent works include "Attenborough's Wonder of Song", a nature documentary for the BBC, and the trailer for Fredrikstad Animation Festival 2022, which she directed and animated. She is currently developing her new short film.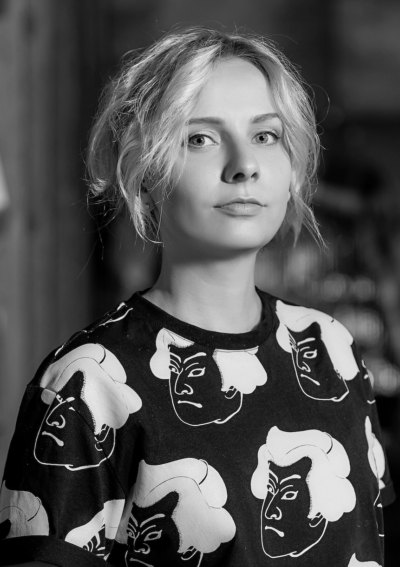 Anastasiya Verlinska
Anastasiya Verlinska has worked as a project manager of one of the biggest Eastern European film companies FILM.UA Group, implementing projects to promote both film and animation in Ukraine. In 2014 she joined the team of LINOLEUM animation festival as a program coordinator and in 2016 became its director. Apart from the festival, Anastasiya organizes screenings of both International and Ukrainian animation as well as educational projects that help to develop the local animation industry.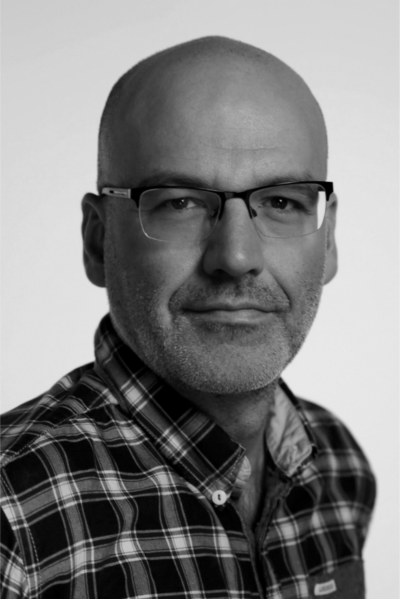 Henrik Højer
Henrik Højer is an associate professor and program coordinator at VIA University College, Department of Film & Transmedia in Aarhus. He is also a writer, video- essayist and former editor of the film journal 16:9 (www.16-9.dk) and have co-written and co-edited several anthologies on topics like the American drama series (Fjernsyn for viderekomne, Turbine 2011), serial fiction in the age of streaming (Streaming for viderekomne, 16:9 Books 2020) and XR (Storytelling Beyond the Screen, VIA Film and Transmedia, 2019). Henrik Højer has 25 years of teaching experience in film and media and has given numerous lectures on film, television and transmedia at universities and in public. He acts as an interviewer and moderator at media conferences, festivals and as a film, TV and media commentator and expert on TV and radio and in newspapers. Henrik holds a MA in Scandinavian Literature and Film Studies.
VAF Best Graduation Film – Program 1
Dede is dead – Philippe Kastner– 2023 – Czech Republic
Fox Tossing – Zénó Mira– 2023 – Hungary
Mano – Toke Ringmann – 2022- Denmark
The Eastern Rain – Milly Yencken – 2023 – Estonia
La Vita Nuova – Arthur Sevestre – 2022 – France
Fires – Mohammad Babakoohi – 2023 – France
The Florist – Joachim Perino-Pegalajar – 2022 – France
Hercinia – Sameliina Paurson – 2022 – Estonia
Broken – Léa Pulini – 2022 – France
Hope – Kanto Randresy, Oualid Laouer, Lucie Jean, Henry Mbouem Mbeck, Maxime Pitrou – 2022 – France
Doubt – Adela Križovenská – 2023 – Czech republic
Pussy Love – Linda Krauss – 2023 – Germany
A Bone To Pick With – Nika Karner – 2022- Slovenia
Shroomsday – Daniel Denzer, Marius Oelsch, Rita Weiss, Alessa Wolfram – 2022 – Austria
VAF Best Graduation Film – Program 2
Follow My Steps – Nils Balleydier – 2022 – France
Funeral at Nine – Mamadou Barry, Rodrigo Veras, Ziyu Wang, Junhao Xiang, Wang Yu, Linfeng Zhou – 2022 – France
Unscarfed – Anita Bruneburg – 2022 – Germany
Horse – Jass Kaselan – 2022 – Estonia
A World in Chaos – 2023 – Hungary
Cow! Woof! Splash! – Lamprini Loukaidi – 2022 – UK
Furrie – Lucie Grannec – 2022 – France
Primitive Times – Hao Yu – 2023 – Germany
Above The Clouds – Vivien Hárshegyi – 2022 – Hungary
Memories of Monsoon – Dolker Angotsang, ManFei Li, Pimonwan Poli – 2023 – Switzerland
Anscht – Matthias Huber – 2022 – Switzerland
The Harbourmaster – Mia Ludvigsen Henriksen, Konrad Hjemli – 2022 – Norway