Animated Learning Conference 2022
29sep08:3016:00Animated Learning Conference 2022Creativity and critical thinking in a digital age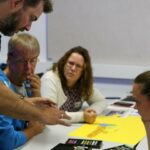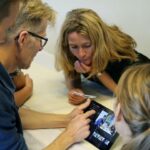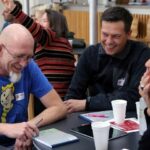 Event Details

Animated Learning Conference is a yearly event, focusing on film and media literacy in education. This year's theme is creativity and critical thinking in a digital age, and thus we will be focusing on how to work both creatively and critically with and within the digital age. During the conference, there will be talks and workshops that center around the following questions:   
What does it mean to be a critical thinker in a digital age?  

 

How can a creative learning environment lead to more critically thinking children and youths?  

 

Which responsibilities do pedagogues, teachers and visual professionals have when working in a digital age?

 
Keynote speakers this year are: Jeppe Bundsgaard on the subject of Critical Creativity, and Nikolaj Rodkjær Kristensen will tell us about Fact-checking Visual Manipulations. After the presentations, you'll be able to choose between 7 different workshops. Read more about the workshops here
Sign-up is required
Schedule
28/09/2021

08.30 Checking-in and coffee 08.30- 09.00

-

09.00 Welcome09.00- 09.15

Laura Søndergaard Isaksen, Animated Learning Lab – The Animation Workshop/VIA

09.15 Critical creativity 09.15- 10.15

Jeppe Bundsgaard, professor of Language Arts Didactics at Danish School of Education, Aarhus University.

10.15 Coffee Break10.15- 10.30

-

10.30 Fact-checking visual manipulations 10.30- 11.15

by Nikolaj Rodkjær Kristensen – Tjekdet

12.00 Workshops including breaks, cakes and coffee12.00- 16.00

Choose between the following workshops: PHILOSOFILM; STOP. THINK. CHECK IT!; DIGITAL PLAY AND STOP MOTION ANIMATION IN DAYCARE; TINKERQUBE MOVIEMAKING PLAYGROUND; CRITICAL THINKING IN FILM AND MEDIA LITERACY; PROBLEM-SOLVING CHARACTERS; LOMMEFILM
Time

(Thursday) 08:30 - 16:00