Animation Boot Camp
26sep08:0015:00Animation Boot CampA unique three-day music video workshop for young artists.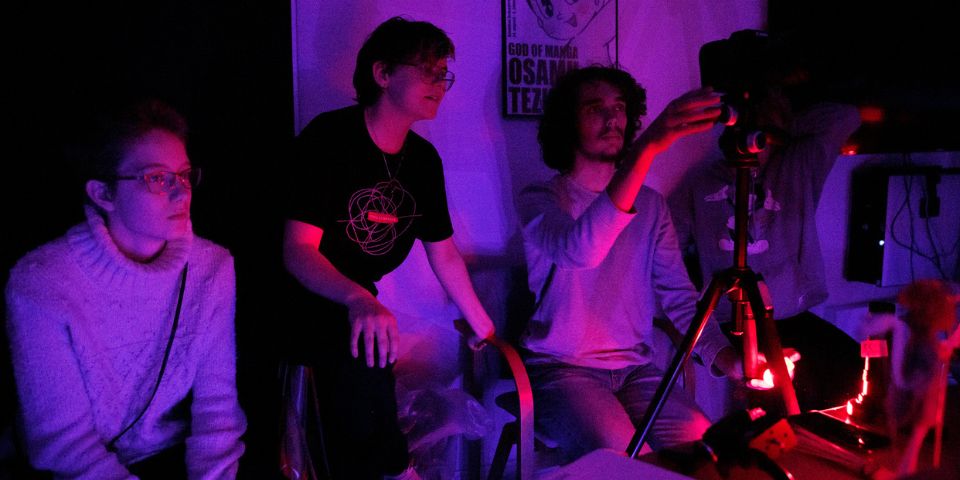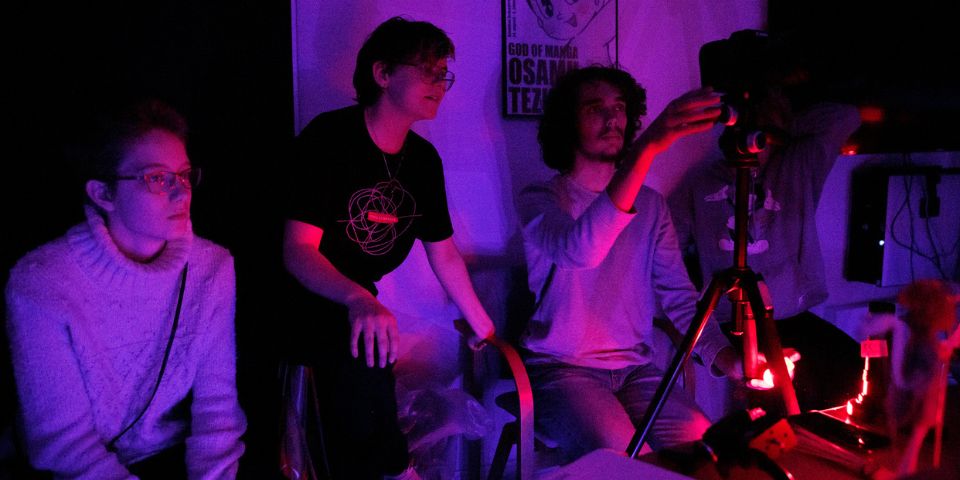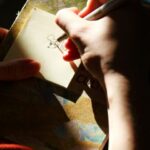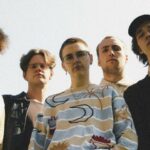 Event Details

Animation Boot Camp is a unique 3-day creative and imaginative workshop, for young people in the art and visual industries.  At Animation Boot Camp 2022 four original music videos will be created for the Danish band, Downtown July.

Filmtalent Animation & Games, Open Workshop, and Viborg Animation Festival have joined forces to host this experimental and inspiring workshop: Animation Boot Camp, A.B.C.. This year we proudly present the Danish upcoming band Downtown Julywho will be delivering the music for the A.B.C. animation productions. The participants will go through all stages of production and experiment with sound, visuals, live-action pictures, lyrics, and of course animation.

The workshop is closed for sign-up.

To conclude the workshop Paletten will host a public screening and live concert with Downtown July. The concert is open to all, for more info click here.
Time

(Monday) 08:00 - 15:00
Location

Visuel HF

Kasernevej 7, Viborg
Ticket
The event is by invitation only
Speakers for this event
Christen Bach

Christen Bach

Audio-visual artist

Christen Bach is a Danish audio-visual artist currently living in Berlin, Germany. His personal work mainly focuses on human behavior – often told through experimental or stylistic visuals – using the absurd or the surreal to highlight the emotional content and to put the reality of the themes into perspective.

Bach's artisanship elegantly crosshatches traditional craft and new digital technologies such as Virtual Reality – ofttimes combined in conceptual tableaus or mixed media animation. In 2012 he was rewarded the Danish Animation Guild's "Talent of the year" at the Danish Animation Awards for his experimental short film "the Animation Tag Attack".

His work has been exhibited at the Guggenheim museums in New York, Bilbao, Berlin and Venice as a part of the Youtube/play – and has furthermore been featured in hundreds of festivals and galleries around the world alongside artists like Takashi Murikami, Jeff Koons, Yoko Ono, Friends Like You & Kaws…

Audio-visual artist