Applied Comics Seminar 2021
07dec13:0018:0013:00 - 18:00 TrackIndustryApplied Comics Seminar 2021Reaching wider with Graphic Storytelling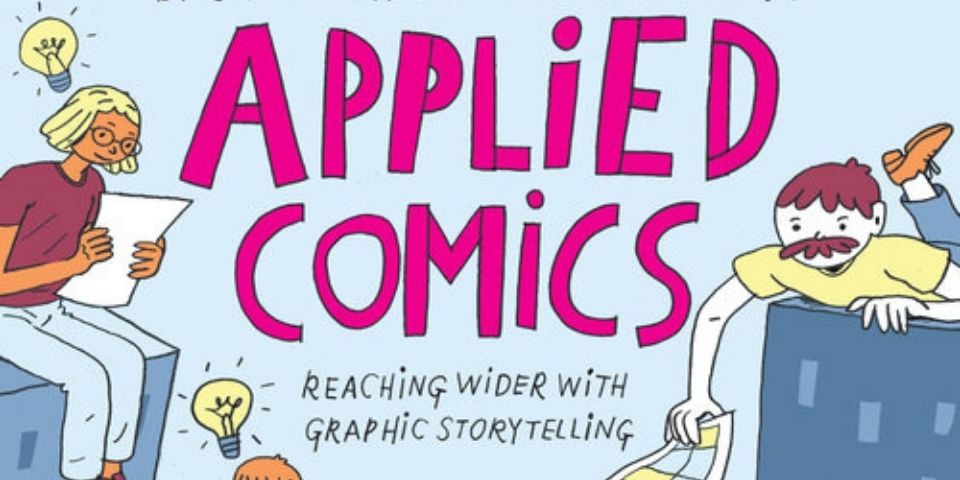 Event Details

We are excited to invite you to take part in the Applied Comics Seminar. The seminar will feature a number of interesting guests that will present cases on how Applied Comics can be used as an effective, engaging, and exciting way to communicate.

The guest speakers will share their experience and knowledge on how to make the graphic storytelling skillset relevant in a broader field. Comics have the power to convey values, facts, brands, and messages in new and interesting ways.

You can participate in the seminar either physically or online. Sign up via the link below

The Applied Comics Seminar/webinar is hosted by:
The Animation Workshop, VIA University College
Vision Denmark
The seminar is supported by The Danish Ministry of Higher Education and Science.
Schedule
25/11/2021

13:00 Welcome13:00- 13:15

by Peter Dyring-Olsen, Head of Studies, Graphic Storytelling, The Animation Workshop

13:15 Applied Comics13:15- 13:45

by keynote Speaker, Thomas Thorhauge, Illustrator, Graphic Facilitator and Speaker

13:45 CASE 1: Scientific Comics13:45- 14:15

by Chris Kjeldsen, Foulum (Aarhus University) - TBC

14:30 Case 2: Dancing with Parkinson's: an applied comic about living with Parkinson's Disease14:30- 15:00

by Clara Jetsmark, Illustrator, Writer and Comic artist.

15:30 Case 3: Graphic Facilitation15:30- 16:00

by Thomas Thorhauge Illustrator, Graphic Facilitator and Speaker.

16:00 Speed dating for creators and companies16:00- 18:00

Get the chance to meet and network with other participants in the webinar and discuss their work fields and experience. Please remember to sign up for this part as well.
Time

(Tuesday) 13:00 - 18:00
ArsenaletKasernevej 8, 8800 ViborgArsenalet is a cluster of smaller creative businesses working with animation, games and new media. Photo: Andreas Bang Kirkegaard
Speakers for this event
Chris Kjeldsen

Chris Kjeldsen

Seniorforsker på Institut for Agroøkologi under Aarhus Universitet

Seniorforsker på Institut for Agroøkologi under Aarhus Universitet

Clara Jetsmark

Clara Jetsmark

Comic creator, teacher and illustrator based in Denmark

I'm Clara Lucie Jetsmark, a comic creator, teacher and illustrator based in Denmark.

Fond of open sky, music, dancing and the magic of storytelling.

My work ranges between personal poetic art comics, absurd comedies and magic-realistic tales – like My Dead Mother, published by Uncivilized Books, to more commercial commission and illustration work.

I am currently working as a freelance illustrator and 2d animator and open for freelance work.

Comic creator, teacher and illustrator based in Denmark

Thomas Thorhauge

Thomas Thorhauge

Cartoonist at Politiken, graphic facilitator for Bigger Picture and former founder and chairman of Danish Comics Council

Has worked more than ten years as cartoonist at Politiken and as graphic facilitator for Bigger Picture. Former founder and chairman of Danish Comics Council, still very engaged in developing visual culture in Denmark. His regular 'Mood' in Politiken won 'Editorial Cartoon of the Year' earlier this year.

Cartoonist at Politiken, graphic facilitator for Bigger Picture and former founder and chairman of Danish Comics Council