VAF Game Days - CAVE - day 2
29sep10:0017:00VAF Game Days - CAVE - day 2VIZLAB STUDIOS PROUDLY PRESENTS: CAVE 2023! JOIN US AT CAVE CONFERENCE - THE PREMIER EVENT FOR CONCEPT ARTISTS AND VISUAL THINKERS IN THE ENTERTAINMENT INDUSTRY.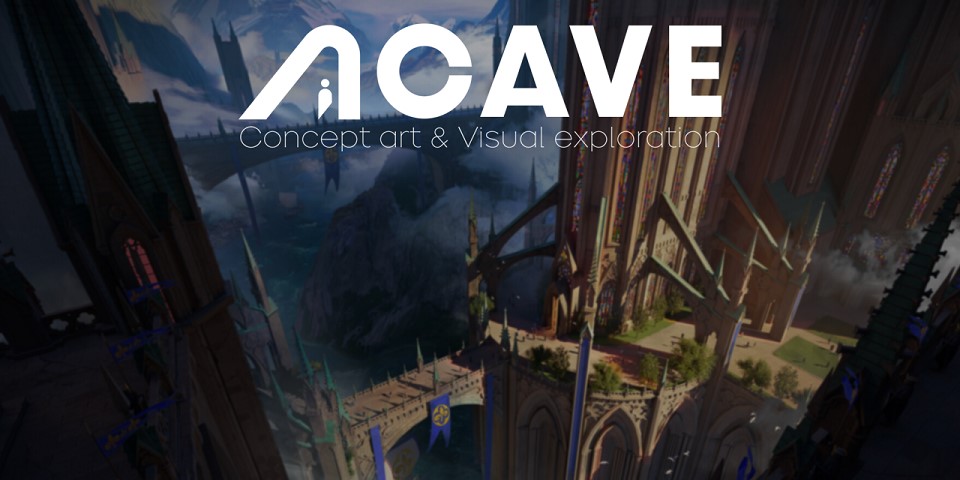 Event Details

Vizlab Studios proudly presents: CAVE 2023!

CAVE Concept Art & Visual Exploration

Attend talks from top industry professionals, gain inspiration, share knowledge, and network with fellow artists. Don't miss out on the biggest Concept Art conference in Scandinavia. Register now and join us in Viborg, Denmark.

Speakers for this year's cave include:

Jama Jurabaev, Senior Concept Artist, Lucasfilm
Atey Ghailan, Founder & Creative Director, Envar Entertainment
Ron Ashtiani, Creative Leader & Co-Founder, Big Thursday Creative
Darek Zabrocki, Founder & Creative Director, Focal Point School & Darek Zabrocki Studio
Rasmus Poulsen, Franchise Art Director, IO Interactive
Antonio Stappaerts, Founder & Creative Director, Sqetch & ArtWod
Maarten Hermans, Concept Designer, Karakter & One Pixel Brush
Guillaume Normand, Concept Artist, Envar Entertainment
Jort van Welbergen, Concept Artist, HBO & Marvel
Leon Tukker, Concept Artist, Wizards of the Coast & Netflix
And more!

Register today and stay tuned!

CAVE is originally created from the ideas of Andreas Husballe, Jannick Lund and Christian Demény Rasmussen from Vizlab Studios. They wanted to create a Danish hotspot for the world's greatest concept artists to meet and share their knowledge through talks and live show-and-tell sessions.

CAVE seeks to support:
– EXPERIENCE SHARING
Get to know how other professionals work and think in their creative approach
– TIPS & TRICKS
A great opportunity to pick the professionals' brains for new knowledge
– NETWORK & FEEDBACK
Speakers and Industry Artists give you professional feedback on your portfolio
Programme
Thursday (Day 1)
10:00-10:15 Welcome by Vizlab Studios
10:15-11:15 Maarten Hermans
11:30-12:30 Cumron Ashtiani
12:30-14:00 Lunch Break & Networking
14:00-15:00 Rasmus Poulsen
15:15-16:15 Atey Ghailan
16:15-17:00 Guillaume Normand
Friday (Day 2)
10:00-11:00 Vizlab Studios
11:15-12:30 Jama Jurabaev
12:30-14:00 Lunch Break & Networking
14:00-15:00 Darek Zabrocki
15:15-16:15 Leon Tukker
16:15-17:00 Jort van Welbergen
Time

(Friday) 10:00 - 17:00
Nordisk Film biografer FotoramaTingvej 22, 8800 ViborgCinema and cafe centrally located in Viborg with parking lot nearby.